​
News 2020
​
6/6 Chanel had three kittens last night, so far so good.
4/4 Chanel has been visited by Robben again and now we hope for a better result than last year.
7/2 Athena and Chanel have been heart scanned and both are healthy so far.
​
News 2019
​
​
Chanel had three kittens but sadly all of them died
A new kitten has moved in to our house. Glitter's Athena SBI a21
27/5 Chanel seems to be pregnant.
News 2018
​
7/1 Both kittens are booked.
​
News 2017
​
20/12 Eight weeks pictures on the Kitten page
6/12 Six weeks pictures of the kittens
29/11 New pictures of the kittens on their page.
27/10 Now Juiliana has got her kittens. See Kitten page
19/5 Six weeks pictures of my kittens on the Kitten page
8/4 Love has been neutered and moved yesterday to his new home. At the same time Qiwi started to show signs that something was going on. Later she gave birth to three babies.
27/2 It looks like Qiwi is pregnant and we'll have kittens around 10/4
30/1 Rishi and Ringo have both moved to their new homes.
23/1 My boys are twelve weeks old and are soon moving to their new homes. Last pictures in the kitten page
​
News 2016
​
26/12 New pictures of Rishi and Ringo on kitten page
12/12 New kitten pictures and new pictures in Juiliana's and Love's pages.
28/11 Four weeks pictures on their page
21/11 Rishi and Ringo are 3 weeks today. New pictures in Kittens
31/10 Today Juiliana got two boys.
26/9 I think both Quintella and Juiliana are pregnant. Kittens are expected week 43.
20/8 Some changes on "Plans"
13/8 Ultra Boy has been neutered but we have saved a son after him that is taking over as a stud in our catteries. S*Wanjeena's Tainted Love.
5/6 Eight weeks pictures of my kittens
15/5 New pictures of my twins
8/5 The result of the kitten's bloodtests have arrived. Both have A-blood. Qualie A/A and Qiwi A/b. New pictures in their page.
1/5 New pictures of my twins three weeks old
16/4 News on Plans
10/4 Today Juiliana had two kittens.
9/2 Juiliana has been mated. New pictures of my kittens 8 weeks
4/1 New pictures of my triplets
​
News 2015
​
15/12 Yesterday Quintella had three kittens.
25/10 All my kittens have moved to their new homes.
30/8 Ninus, Nemea and Ooji Olle are booked.
20/8 3 and 4 weeks pictures
13/8 New pictures of N and O-litters
30/7 And now Hachikin has given birth to four babies.
23/7 Today Juiliana had four kittens.
16/6 Juiliana and Hachikin seem both to be pregnant. If everything goes well we'll have kittens in week 30 and 31.
8/3 All three kitten are booked and are moving next week.
26/1 New pictures of my triplets
11/1 Four weeks pictures of my kittens and planning news.
​
News 2014
​
28/12 New pictures of my kittens on their side.
16/12 Quintella had four kittens two days ago. Unfortunately the smallest one died this morning
29/11 Q is getting bigger and is due in week 51 .
4/11 Quintella has been away to date CaTaLis Philanderer and now I've seen the first sign of pregnancy. Look at Plans
26/9 I have bought a new male kitten together with Anette who has Wanjeena's cattery. His name is S*SinhTsunKitthas Ultra Boy and he is chocolate point.
| | |
| --- | --- |
| | |
| Here he is 4 months old | ​ |
16/8 Now all my kittens have moved to their new homes.
11/8 Tomorrow it's time to go to my vet for the kittens second vaccination and vet examination for their health certificate. On wedneday the first three kittens will move, on thursday Kiseki and Leonore will move together and finally on friday Kimiko moves.
4/6 I have updated "Kittens" with some photos of my kittens.
8/5 Juiliana got four kittens today, two boys and two girls
2/5 Hachikin got two kittens today, two girls
26/2 Unfortunately it did not go well with Akleja's kittens. We lost both of them. The girl lived for 4 days. But now Hachikin is visiting Amaretto and if everything goes well this time there will be kittens the first week of May
3/2 Akleja has another week to go and has gained a kilo in weight. It's so exciting.
Today Amaretto, Hachikin and Juiliana have been heart-and kidney scanned. All three are healthy and I'm so happy.
11/1 At last I have updated the English part of my home page. Mostly Plans and My cats
​
​
News 2013
​
22/3 All my kittens have found their new homes and today Julius will move.
23/2 Juliette has also been booked and she will move to the south of Sweden
21/2 Julius has been booked and he will move to the nort of Sweden
2/2 New pictures of my kittens
13/1 I've updated the kitten page
8/1 Some new pictures again.
6/1 I have put in some new pictures of my kittens.
3/1 Yesterday my beloved Ginza was put to sleep after being ill for a couple of months. I miss her so much and it's so hard to go on without her.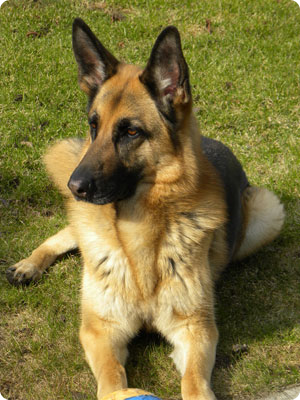 ​
2013
​
27/12 Today Quintella had four kittens.
23/11 Quintella is mated and we hope for kittens at Christmas.
9/9 Idde and Ior are booked
7/8 New pictures of my kittens
31/7 Some new pictures of my kittens who are six weeks now.
21/6 Now we have kittens from Akleja and Quintella.
18/5 My girls are gaining weight and have slightly rounded bellys.
29/4 Both my Queens are mated - look at "Plans"
8/3 Unfortunately she did not become pregnant and nowI have to wait until the next time she's in heat.
2/2 Akleja has been away to visit a boyfriend and now we keep our fingers crossed that we will have kittens in the beginning of April.
26/1 I have updated my Plans and put in some new pictures on Gilliam's page.
​
18/1 Today has Nemesis been put to sleep. Her Kidney (she was born with just one) was in a really bad shape and there was not much to do. She was my first cat and a very special girl. I will miss her so much.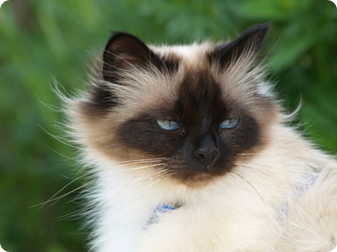 S*Amore Gatti Nemesis 2003-08-30 - 2012-01-18
​
​
Happy new 2012
​
27/10 Some upgrading made
4/10 The last kitten, Gilliam, moved today
20/9 Now Gustav has moved to his new home
30/8 Ginza has moved to her new home.
20/8 I've put in some new pictures of the kittens and links to each kitten's page
13/7 At last some time to update the kitten page and Quintella's page (Show). She took her second CACIB at the cat show in Kalmar last weekend.
4/6 Yesterday evening My G-litter arrived at last. Cornella got three babies and the fourth was unfortunately still born.
27/5 Today I've been to the veterinary clinic and heart/kidney-scanning Akleja and Quintella. Both were OK.
15/5 I've been to Kristianstad this weekend attending a cat show. Quintella became CHAMPION and got her first CACIB
29/4 Cornella shows signs of being pregnant but I'll wait a bit longer before I'm sure.
12/4 Cornella has been visiting Larry and now we're waiting for the first signs of pregnancy. We are a bit uncertain if they succeeded to mate before she came out of heat. We're keeping our fingers crossed.
11/4 I've been in Malmö this weekend attending in Sydkatten's cat show with Akleja and Quintella.
21/1 Akleja and Quintella have been tested. Both have A/A-blood and are FIV/ FeLV negative
Happy 2011
12/11 Today Cornella has been heart scanned for the second time and it was OK
5/11 At last!! I have updated my English pages.
21/8 Now I can welcome Amentis Quintella to our home.
​
26/7 Yoshiko has adopted Akleja.
Welcome to us, S*Wilda Gladans Akleja
16/7 Today I fetched my little Akleja and on my way there I booked another kitten, Quintella, sealpoint, now 8 weeks old.
5/7 After all sorrows I do have something to look forward to. The 16th I will
fetch a new kitten, a blue tabby girl. S*Wilda Gladan's Akleja. Here 9 weeks old.
2/7 Unfortunately Yoshiko can't have any more kittens. She is now neutered
after a Caesarean section. The two kittens were premature and did not
survive.
29/5 Today Fighter moved to his new home.
13/5 Now Fideli and Ferdinand have moved to their new homes
6/5 I've put Fideli on the frontpage
3/5 12 weeks photos in the kittens pages
25/4 My kittens are 11 weeks old and there are some new photos in their pages
18/4 Today my kittens have been vaccinated and chipped, new photos in their
pages.
11/4 Nine weeks pictures in the triplets pages
9/4 Ferdinand has been booked.
4/4 After being away for two weeks I've now updated my homepage with
some new photos of the kittens. And there are some new of my other
animals as well
20/3 There are new pictures on the swedish page
7/3 Four weeks photos on their page.
28/2 Three weeks photos of my kittens on kittens' page
21/2 Some new photos of my kittens.
14/2 Today I've tried to take some photos of my triplets.
12/2
CONGRATULATION GINZA, 6 years today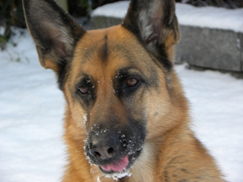 7/2 Today Cornella has got her babies. She had three, probably one girl and two boys.
7/1 Cornella is pregnant and if everything goes well, we'll have kittens i February.
​
I wish you a Happy New Year 2010
​
​